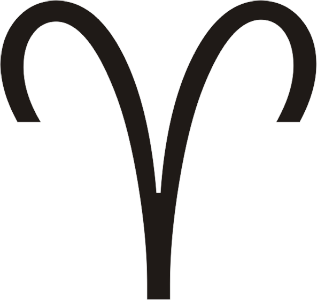 If you ever stopped by on my About page, you know that I believe in zodiac. I was born on the 10th of April, which means my zodiac is called 'Aries' (my fellow Ariens are the ones who are born on March 21 – April 19). Aries is the first sign of the zodiac in the year (it's January in astrology year) and the zodiac element is fire with the sign ruler is Mars. To be honest I don't give a crap about the details, but I do believe that our zodiac can give us a sense of personality (although not all, we are unique individuals after all.)
Aries Personality
As the first sign of zodiac, it is said that Ariens are the leader of the pack. They're good at initiating things, but not necessarily completing them. They also like to shove their ideas down to people's throats. I don't see myself to be always like this, but if you know me personally (calling my sisters here), I know there are times that you think I'm the most egotistical person on earth… I think the fact that I was born first and the fact that I'm an Arien amplify my sense of wanting to be prioritized/always right.
What I think really describes me the most of being an Arien is that I'm very competitive by nature. I can't help it but I have the feeling to always want to be ahead of everyone else. Not always been the case, but I constantly strive for it. I don't like to be like this at times though, because being ambitious can be really tiring sometimes — I keep worrying about things I might miss if I'm not always being alert and I'm constantly being too hard on myself when I fail…
So overall I do believe that zodiac describes our personality. At least it helps me understand myself and become a less annoying better person.
Don't Forecast My Future for Me
When I was in middle school, my head was pretty much filled with boys (don't judge me!) but it seemed like I got no moves and I was confused on 'how' to make moves so I would consult the astrology articles on the weekly magazines. I would be happy if they predicted that something would happen between me and my crush(es). In the end nothing happened, but then I would go on and 'believe' in the next week's horoscope and repeated the cycle all over again.
Now that I think about it… I was really stupid. There were like millions of magazine readers out there so how could they predict our lives correctly? Maybe the stuff did happen to other Ariens with much better love life, but not me. That was when I stopped believing this mass fortune teller non-sense.
Other Tidbits about Aries
Season: Spring
Stone: Amethyst, Diamond (note: my favorite stones even before I knew about it)
Color: Red (some people say I look good red…)
Anatomy: Head, face.
Keywords: active, initiating, leading, independent, aggressive, impatient, combative, energetic, pioneering, naive, assertive
Do you believe in zodiac?