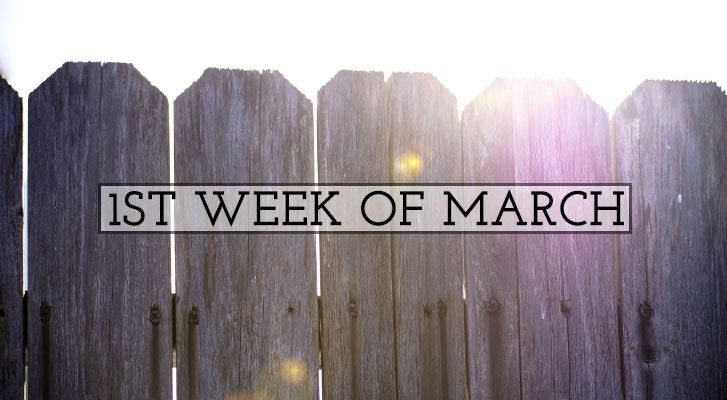 O N E
Currently ROFL so hard because of this video below, called Supergeile Jacobs. If I'm not mistaken, this video is started by Edeka, a grocery store in Germany, with a video called EDEKA Supergeil which features Friedrich Liechtenstein singing (talking?) about all the awesome products that Edeka produces. Someone from my university created the Jacobs version and I found it funny, especially the guy who acted in it
T W O
So this is another video that cracked me up so bad… Have you seen the Lip Sync Battle in The Tonight Show Starring Jimmy Fallon? I think it aired a long time ago but I've only seen it recently. There were Jimmy Fallon, Joseph Gordon Levitt, and Stephen Merchant. They're all really funny, but I LOVED Stephen Merchan'ts performances the most!
T H R E E
Found out from a friend that College Board going to make some changes on the SAT to reflect more on what students study in class. Basically, like the ACT. Now as someone who has taken both I don't think that it matters that much. My scores on both were like 100% the same when I compared them, meaning it's not about the test, but more about the student haha. Nevertheless, I admit that the Reading section of ACT was more understandable than the SAT. But then… Do standardized test scores matter that much? I read somewhere that schools will review applicants 'holistically', especially the private ones. I don't know much about state schools, but I know that transcript also matters, so I think even if an A student does not do so well on those tests as long as she is doing exceptionally well during her time in high school, colleges will consider that as well.
F O U R
Is there anyone here a fan of John Steinbeck? I first read his novel in my English class, which focused on American literature and I fell in love! I read The Grapes of Wrath and Of Mice and Men I think his writing is honest and has a lot of amazing quotes that make me ponder about life. Now I just started reading a compilation book of his short stories. His writing style is usually slow at the beginning and you don't know where he is headed, but after a while you just can't stop reading it! (I think).
F I V E
I lost my Campus Card! For the first time ever after more than 1.5 years I could not locate its whereabouts whatsoever. Campus Card is used to pay for the meals in the cafeteria because it stores pre-paid meal plan. If I don't have it that means I can't eat, can't print, can't do laundry, can't borrow books from the library… Basically I will not function properly as a college student if I lose it. So… I half-heartedly spent €10 to replace it. Worst spending ever.
How's the 1st week of March treated you?